2020 MILAN ELEMENTARY VIRTUAL GRANDPARENTS DAY
Due to our unique school year, Milan C-2 will not be holding a face-to-face Grandparents Day inside our building this year. However, we did not want this special event to pass without recognizing the importance of family and grandparents! A special webpage will be available after September 11 for you to view pictures and videos of your grandchildren.
After September 11th please visit the VIRTUAL GRANDPARENTS DAY webpage at
https://sites.google.com/milan.k12.mo.us/virtualgp...
If you have pictures that you would like to have displayed on the webpage please email them to ahoerrmann@milan.k12.mo.us before Sept. 11.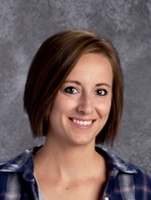 Hoerrmann, Ashley
USE THIS FORM TO CHECK-IN AND LET ME KNOW HOW YOU ARE DOING!
WHAT DO ELEMENTARY SCHOOL COUNSELORS DO?
Teach classroom guidance lessons
Provide immediate and short term individual counseling
Facilitate short term small group counseling sessions
Consult with parents
Work collaboratively with teachers and staff
Provide information/referrals to outside community resources
Understand the self and develop a positive self-image
Understand the decision-making process
Show respect for the feelings of others
Maintain effective relationships with peers and adults
Be prepared to make the transition to middle school
COUNSELING SERVICES AVAILABLE
Individual Counseling: Elementary school counselor is available to meet individually with a student in circumstances when a student's educational success is being impacted. The school counselor spends time working with individual students to improve their social skills, discuss feelings, and to empower problem-solving methods. Elementary school counselors assist ALL children. While a counselor cannot provide on-going counseling, it may be appropriate for a student to receive short-term individual counseling. Students can be referred by a teacher, parent, or by the students themselves.
Small-Group Counseling: The purpose of small group counseling is to complement and enhance students' learning by improving their perceptions, attitudes, and behaviors. Small group counseling provides a safe setting where children, along with their peers, can increase their self-awareness and improve their cooperation and communication skills. The children can learn from each other. Ultimately the goal of small group counseling is to prevent problems in the future by teaching children new skills. Every child can benefit from participation in a small group. Students can be invited to join a group by parent request, teacher or counselor suggestion, or by the students themselves.
Guidance Lessons: Guidance lessons are an integral part of the elementary school counseling program and important to every student's academic success. One of the most effective ways for school counselors to help prevent academic problems is by discussing self-esteem issues such as peer relationships, stress, or dealing with feelings and emotions in large group guidance lessons in the classroom. The lessons are preventative in nature, designed to reach all students, and are taught in the counseling classroom for an hour each week for K-6th grade and PreK for 30 minutes each week.
Why Would a Student See a School Counselor?
Academic/Educational Counseling: Students sometimes have academic problems in areas including study habits, expectations, time management, organizational skills, and the level of the curriculum. A counselor may assist students in exploring solutions to these and other academic problems.
Personal/Social Counseling: A counselor may assist students to develop skills to interact more effectively with others, identify personal values, talents and interests, and transition into and out of middle school. The counselor will also provide support and assistance to students and families in crisis and can provide referrals to outside agencies for more extensive assistance including counseling, evaluations, or treatment.
Career/Vocational Counseling: A middle school counselor may assist students in the early stages of career exploration.