EDIT MAIN
2020 Yearbooks are still available for purchase for $30.00 during the P/T+ conference in the Media Center. You may also purchase a 2021 Yearbook for $25.00 during this time. See a yearbook rep any time during the day on Wednesday, Oct 14th between 8:00 am and 6:00 pm. Prices for the 2021 yearbook will go up after January 1st, 2021 so buy yours now.
Fall School Pictures 2020
School Pictures were taken on Friday, September 25, 2020. The make-up date for students who were absent is October 12, 2020. Please order online at https://inter-state.com/order.
Elementary (PK-6) Code is: 54001X
Highschool (7-12) Code is: 54002G
Sports Photos Code is: 500165V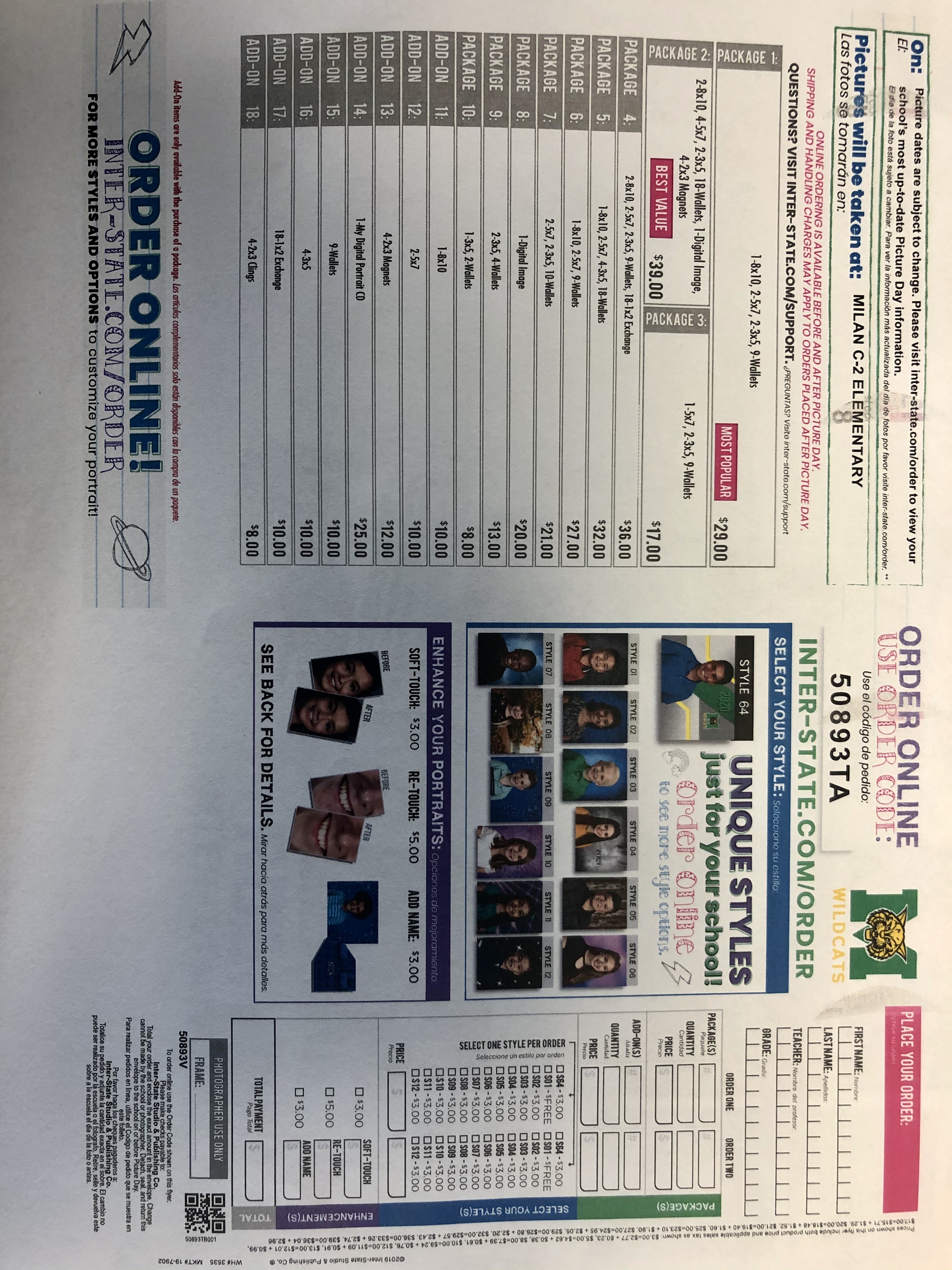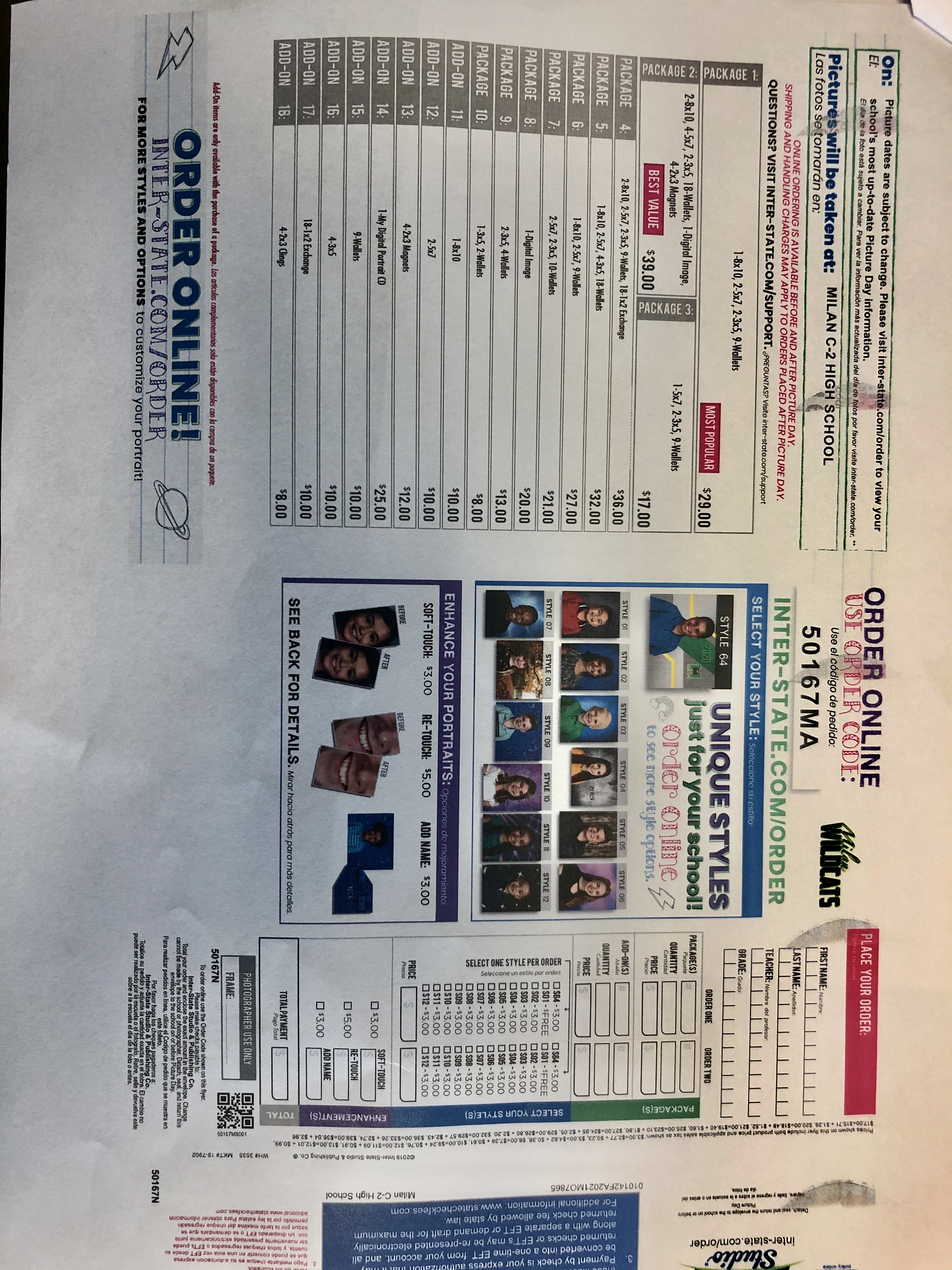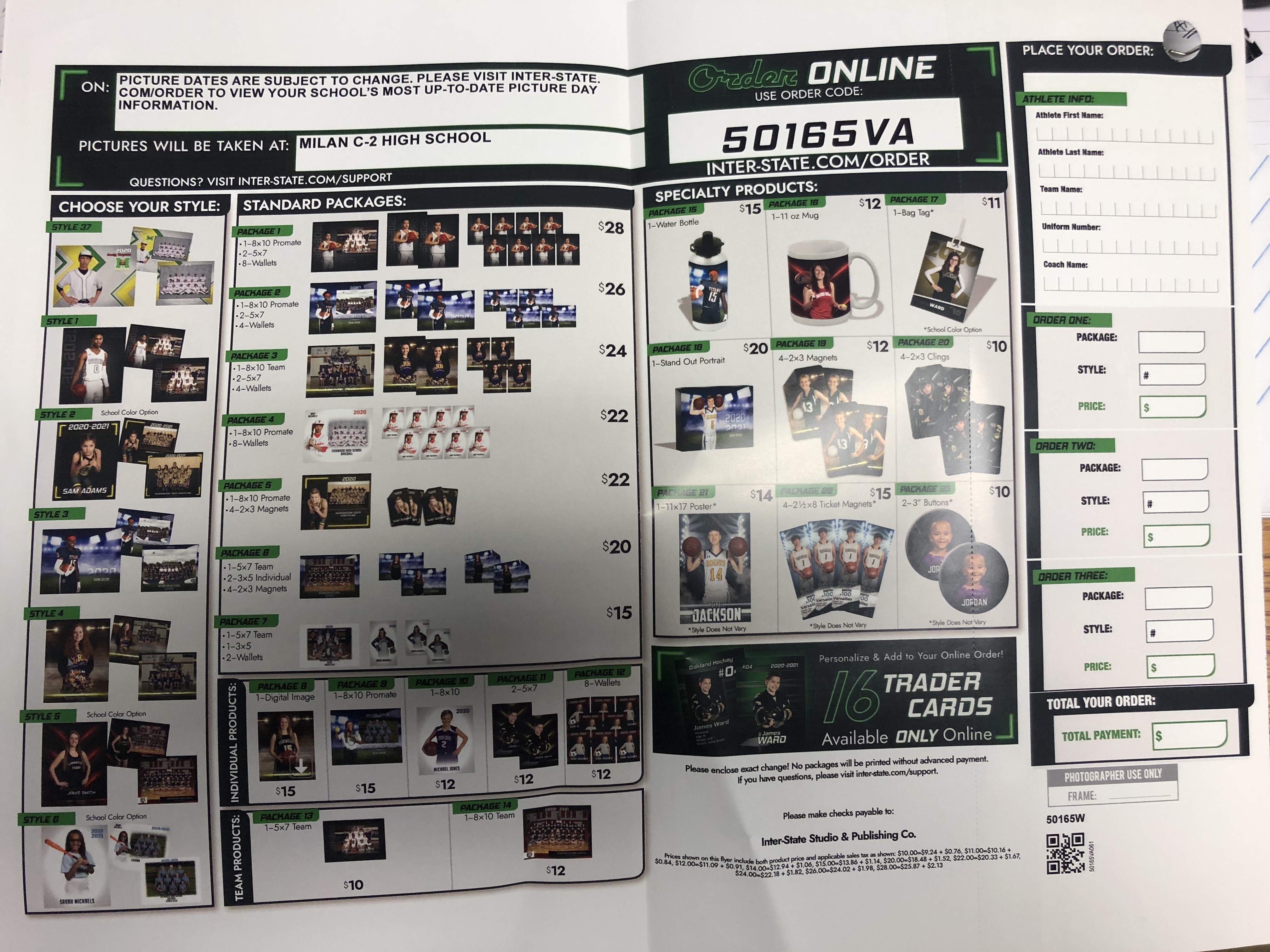 Yearbook Distribution
The 2020 Yearbooks are in and will be distributed during the Elementary Open House on 8-27 from 3-6 pm and also during the Open Houses for High School and Elementary on 9-2 from 3-6 pm. Please come and pick up your book and if you haven't ordered yet it isn't too late. You may purchase one for $30.00.
Yearbook Sales
2021 Yearbooks are now on sale for $25.00. You can purchase yours online at the following link.

MIHISCO YEARBOOK
The MIHISCO yearbook staff would like to thank the local businesses that participated in this year's scavenger hunt. The staff had a great time introducing themselves as well as receiving some great treats from the businesses. They also enjoyed competing against fellow classmates to be the first group to return successfully. Thanks so much for supporting our school and our students. Milan is lucky to have such a great community.
Great Western Bank, My Style, Ayerco, Sullivan Co Health Dept., Nickell's Auto, No Mo Tire, Hair Gallery, The Steak Pit, Farmers Bank, U Save Pharmacy, L and M Floral, Richardson's, Car Quest, Builders Hardware, UMB Bank, Putnam Co Bank, Kozy Korner, Caseys, Subway, and the Depot.
You may contact Michelle Yocom at 660-265-1402 if you wish to purchase a senior ad or a yearbook.