62nd Annual Milan Invitational Tournament
Click HERE for a copy of the detailed tournament schedule.
In the event of weather cancellations, we will use the Elementary Gym as well during the week. An effort will be made to coordinate times for communities on Saturday's Championship Round to avoid conflicts. Finalized times for the Championship Round will be announced Friday Morning 1-14-22.
2021 MILAN ALL-TOURNAMENT TEAM
CONGRATULATIONS TO THE 2021 MILAN INVITATIONAL ALL-TOURNAMENT TEAM!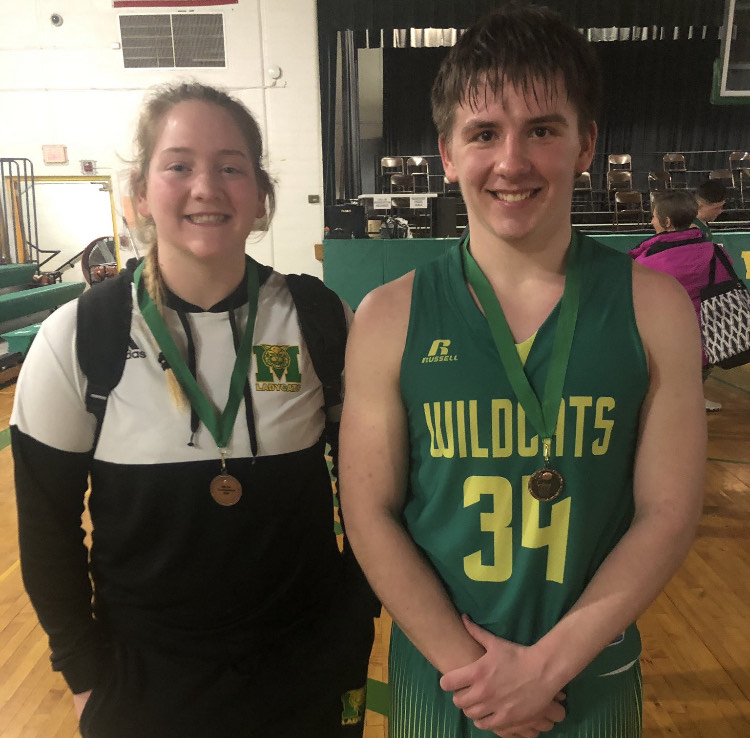 Pictured Cady Pauley and Dominic Dabney
GIRLS
Milan - Junior, Cady Pauley (MVP)
Milan - Senior, Jordyn Gray
Green City - Junior, Celeste Athon
Putnam - Junior, Claire Tipton
Marceline - Freshman, Lucy Moseley
Honorable Mention (Next Highest Vote Getter(s)): Brashear - Senior, Hannah Grissom; Novinger - Sophomore, Abbi Fountain
BOYS
Milan - Senior, Dominic Dabney (MVP)
Green City - Junior, Laydon Fields
Grundy Co - Senior, Cooper Lewis
Putnam Co - Junior, Landon Wood
Novinger - Senior, Caden Smith
Honorable Mention (Next Highest Vote Getter(s)): Milan - Junior, Chekh Niasse