ELEMENTARY FIRST DAY OF CLASS PHOTOS!!!!
STUDENT AND PARENT INFORMATION
2021 KINDERGARTEN ROUNDUP
Kindergarten Roundup March 15-18 at the Elem. office from 10:00 a.m. to 2:00 pm.
Students must be 5 years old BEFORE August 1 to qualify for Kindergarten Fall 2021.
Please bring these items:
Birth certificate

Shot record

Proof of residence (a piece of mail, a bill, something with parent name & address printed on it)
2020-21 PRESCHOOL-12TH GRADE GOOGLE MEET SCHEDULE FOR VIRTUAL DAYS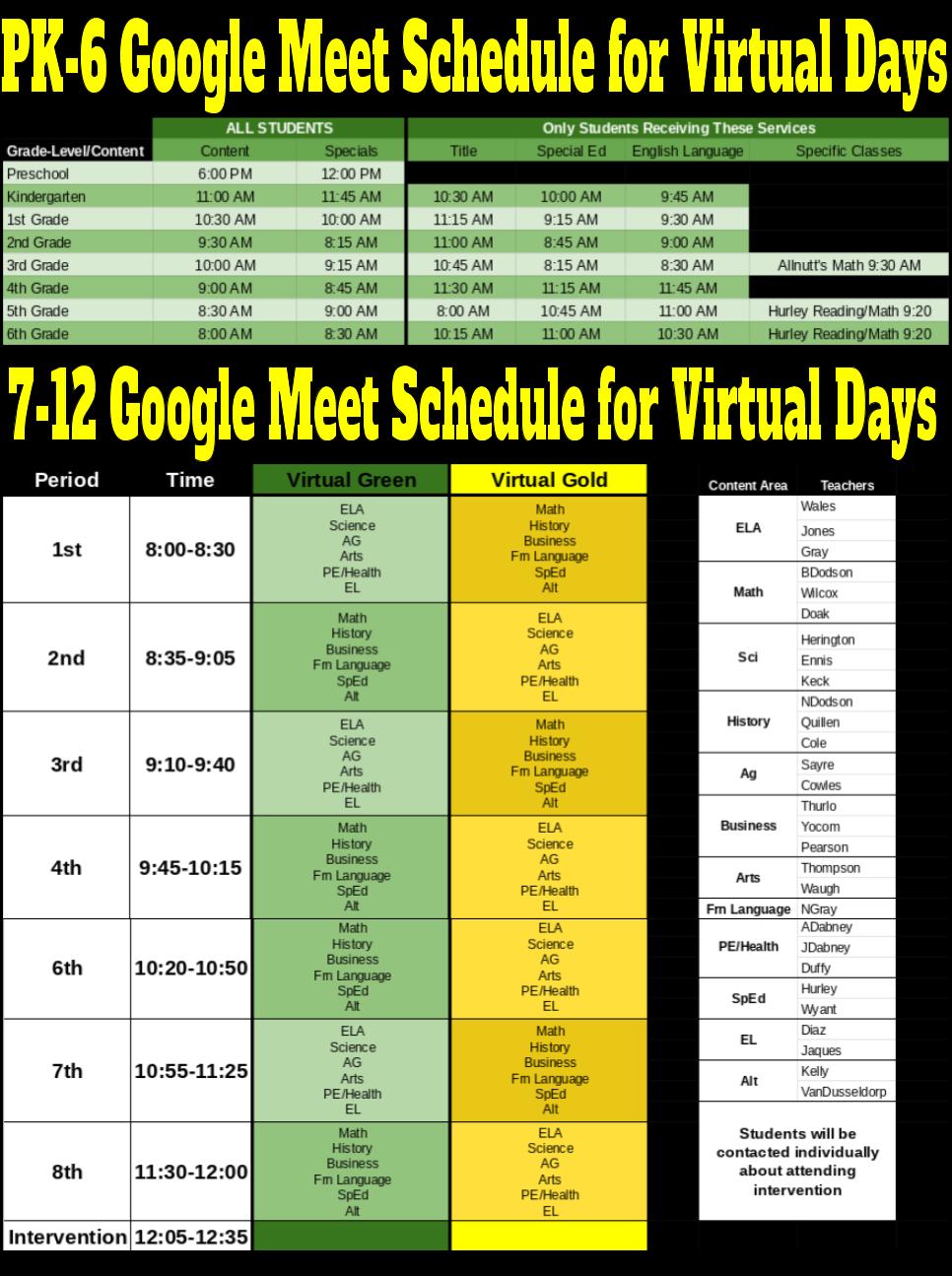 MILAN C-2 SCHOOLS:
BETTER TOGETHER 2020
THE 2020 YEARBOOKS ARE IN AND WILL BE DISTRIBUTED DURING THE ELEMENTARY OPEN HOUSE ON 8-27 FROM 3-6 PM AND ALSO DURING THE OPEN HOUSES FOR HIGH SCHOOL AND ELEMENTARY ON 9-2 FROM 3-6 PM. PLEASE COME AND PICK UP YOUR BOOK AND IF YOU HAVEN'T ORDERED YET IT ISN'T TOO LATE. YOU MAY PURCHASE ONE FOR $30.00.
YOU CAN BUY A 2021 YEARBOOK DURING THE OPEN HOUSES ON 8-27 AND 9-2 FROM 3-6 PM. THEY WILL BE SELLING FOR $25.00 EACH IN THE ELEMENTARY BREEZEWAY.
CLICK HERE FOR INFORMATION ON WHEN YOUR CHILD SHOULD STAY HOME FROM SCHOOL.